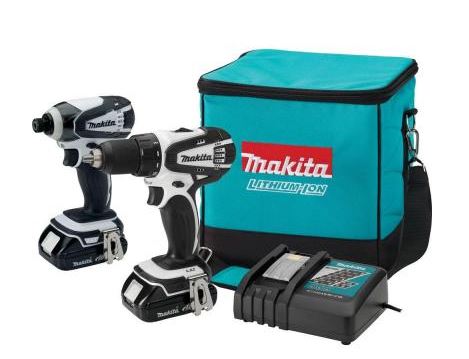 When working in the shop, its important to try and work smarter, not harder, as the saying goes.  A combination drill and impact driver set is a great way to get there.  One of my favorites is the Makita CT200W 18-Volt Drill Combo Kit.  It combines speed, power and torque in a single compact kit.
Kit Details
The drill and driver are smaller than many of the competitive products.  The 18 volt lithium-Ion batteries are small and compact as well.  This allows you to use the combination in tight spaces.  Great for building decks, doing HVAC duct work, or even working on cars.
The kit comes with a great, soft sided, carry case, a 2-speed 1/2″ drill/driver, a variable speed impact driver, two 18V Compact Lithium-Ion 2.0 Ah batteries, and a Rapid Optimum charger.
The Charger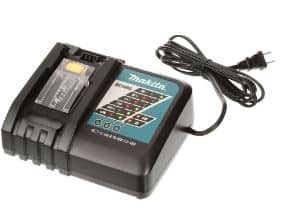 The charger is capable of recharging the batteries in 15 minutes, and the Lithium-Ion batteries last 2 1/2 times longer than the Ni-Cad versions.
The Drill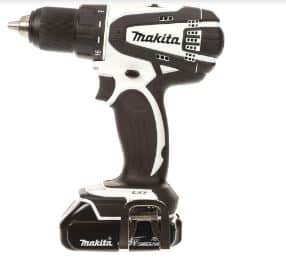 The two-speed 1/2-inch driver-drill delivers 450 inch-pounds of max torque and weighs only 3.5 pounds.  
The Driver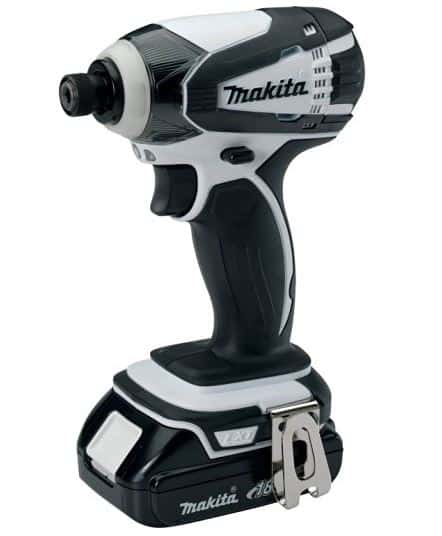 The variable-speed impact driver provides 1,280 inch-pounds of max torque and weighs only 2.8 pounds.  Both tools feature a built-in LED light and a comfortable, ergonomic shape.
There is a three-year warranty on tools and a one-year warranty on the batteries and charger.
Conclusions
Okay, so enough on the stats!  How well does it work in the real world?  I have several kits, and this is my favorite.  I can drive a lot of screws, or lag bolts before the batteries need recharged, and with the rapid charger, I never seem to wait for a recharge to complete.
The heavy plastic handles are comfortable to grip, and the over all build quality is good.  They can take a beating!  I've built decks and hung dry wall, this kit has not failed me!
If you are looking for a reliable, comfortable, and powerful drill/driver kit, this is the one to get.  I love my set, and I think you will too.
Let me know if you own this kit and how it's doing for you.  Drop me a note and I will answer any questions as well.