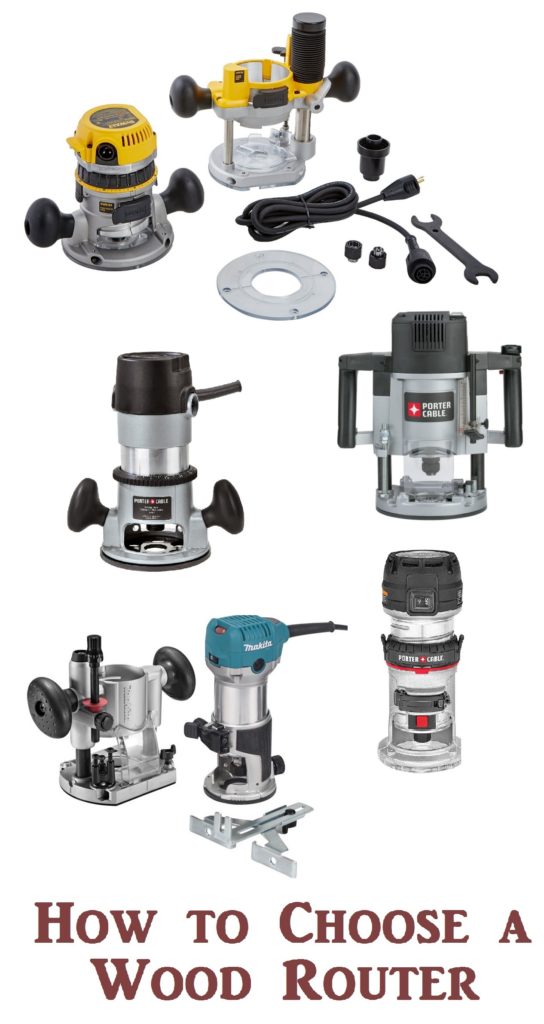 A Router is a great addition to any woodworking shop.  They allow you to create wood joints, shape edges, make duplicates with patterns and make cut outs, among other things.  You can use them alone, with guides and patterns, or in a router table.
We are going to review the various sizes and types of routers, some options to select from and recommended uses.
 Power/size
To start, there are four basic sizes of routers: Trim, Compact, Mid-sized and Full-sized.
Laminate, or Trim, routers:
Small and compact, with 1/4″ collets. They are great a choice for softening edges, trimming laminate and smaller, one handed work.  It's also great for routing out hinge pockets and inlays, especially with a plunge base.  They are not heavy enough for moulding edges or heavy work.
Compact routers:
These are smaller than mid-size routers, with 1 to 1 1/4hp.  They have more power than trim routers, but are still easy to control.  This is enough power for a lot of tasks like forming edges, simple mortises and free-hand work.  They normally have 1/4″ collet.
Mid-sized routers:
Routers in the 1 1/4 to 2 1/4 hp range.  They have the power and ability to do nearly everything you want to do in the shop.  These are the most common routers on the market, for a reason.  They can be used handheld and in a router table, for heavier operations. They have 1/4″ and 1/2″ collets.
Full-sized routers
Routers in the 3 to 3-1/4 hp range.  They can handle heavy work, and there power to the cutter is second only to a dedicated shaper.  While they can still be used handheld, they may be difficult to control. They usually come with both 1/4″ and 1/2″ collets.  The greatest danger is with a large diameter cutter (raised panel or moulding).  Taking a heavy cut, the router can get away from you.  These are best used in a router table.  This is a case where bigger, is not always better.
Routers: key characteristics
Fixed base:
The standard base supplied with a router.  They usually have knobs on both sides for holding and guiding the router.  It can be easily mounted to a router table.
Plunge base:
These bases have a system for lowering the bit, a specific distance, or depth, into the material.  This lets you make stopped grooves and dadoes, as well as mortises and hinge pockets.
Combination Kit: 
One way to get the benefits of both fixed and plunge bases, is to buy a combination kit.  These kits offer both bases, with a single motor, that you switch between them.
D-handle base:
This is an optional base with a knob and D-shaped handle, that gives yo a pistol-grip for control, and a locking on/off trigger for power.
Collet size:
The collet is the mechanism that tightens to grip the shank of the bit being mounted in the router. Most mid-size routers come with both 1/4″ and 1/2″ collets, so they can work with both 1/4″- and 1/2″-shank bits.  Trim routers and compact routers, normally have 1/4″ collets, to keep you from loading too large of a bit.
Speed:
Some routers are have variable-speed controls.  This means the speed at which the spindle rotates can be adjusted to work safely with various bit diameters. (Larger bits have to be run at a slower speed than smaller ones.)
Soft Start:
Almost all routers today come with a soft start feature.  This lets the motor come up to speed "gradually", rather than slamming on at full speed.  This controls the noise, and is less damaging to the motor.
Electronic Feedback System:
Many units today, have the ability to monitor the motor load, and adjust the torque.  This compensates for heavy cuts, making it feel the same, improving your control, and safety.
Spindle Lock:
There are several ways to tighten a collet, locking a bit into place.  Older router designs use two wrenches, one to hold the motor shaft, and the other to loosen, or tighten the collet. Spindle locks are spring loaded pins or locking collars, used with just one wrench for the collet.  This is a needed feature with plunge routers, since you can't easily get to the bit.
Above the Table Adjustment:
Sooner or later you will want to put your router in a router table.  While you can mount almost any router to a table, there are a couple of features that make it much easier.  First, a collet that extends high enough to change bits above the table.  Second, the ability to adjust the bit height from above the table.  Much easier than making small adjustments from below.
Choosing the Right Router
If you are looking for your first router, I recommend a mid-sized router, with a fixed base.  It gives you the most flexibility, control and reliability.  If you have a few extra dollars, consider buying a combination kit, and you have the best of all worlds.
My second router would be a trim router.  Add a couple of small bits, and you have a quick tool for treating edges, and doing detail work.
If you are going to do a LOT of production work, then a full size router might be for you.  For example, you want to make a house full of base board trim.  However, a mid-sized router will do the work as well.  You may need to take a couple of passes, changing the depth each time, rather than a single pass.  Of course, lighter cuts are also safer, and often cleaner, than a single heavy cut.
I own 4 routers, I know, that's a lot.  When I am doing a big project, I often set up multiple routers for specific tasks, so I don't have to repeat a set up later.
Based on my experience, I really like Porter Cable routers.  They're well designed, have a solid build and are comfortable to use.  So I recommend the following, based on the size you choose.
Trim: PORTER-CABLE PCE6430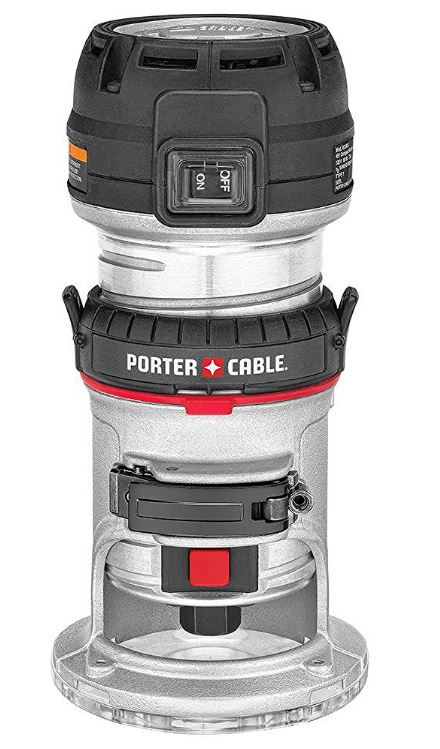 Mid-sized: PORTER-CABLE 693LR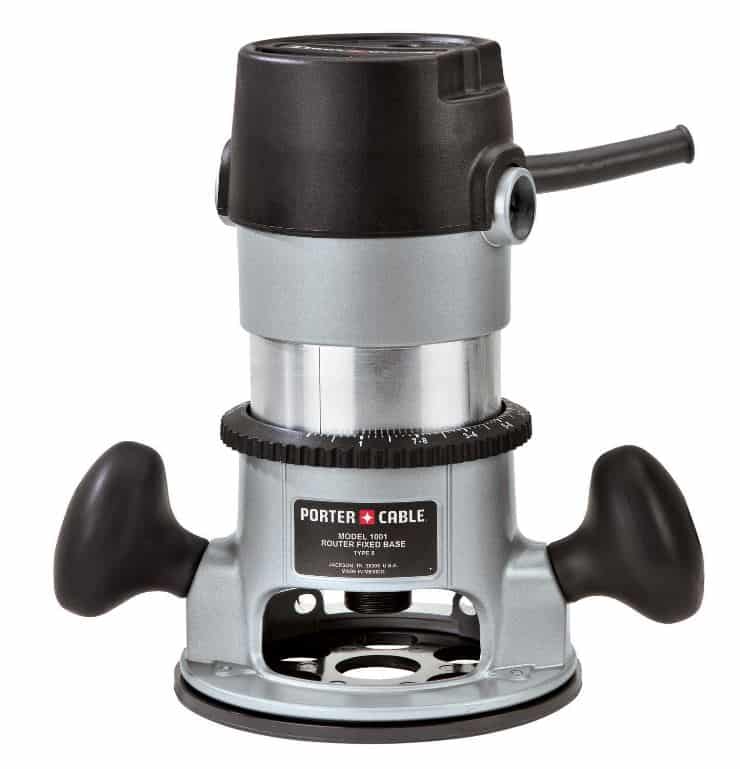 Mid-sized with dual bases: PORTER-CABLE 693LRPK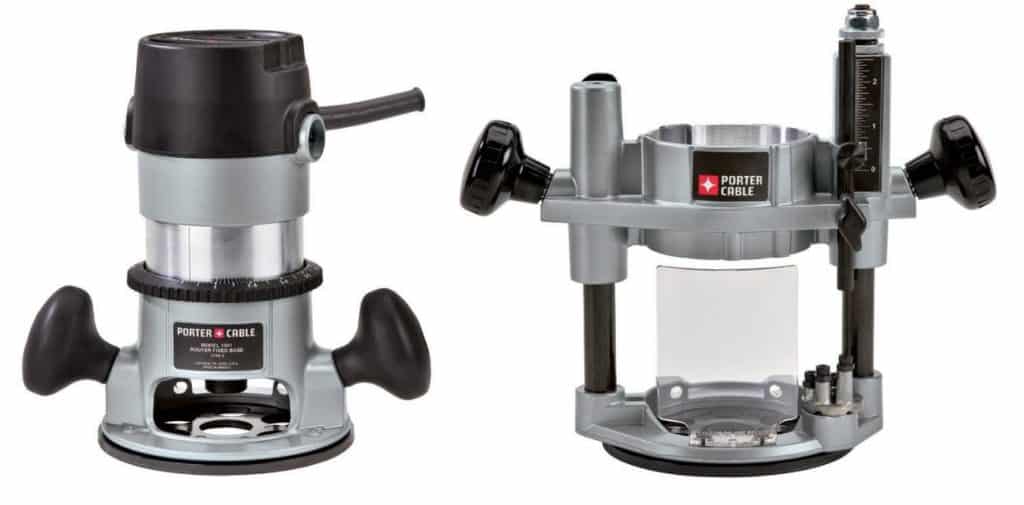 Full sized: PORTER-CABLE 7518
What routers do you use, or recommend?  Are there other things we should be considering?  Drop me note and let me know what you think.
Dan